Parts Department
Our well-stocked Parts Department carries parts for a variety of makes and models of tractors, lawn & garden, and outdoor power equipment including Massey Ferguson, Woods, Husqvarna, Cub Cadet, MTD, Bush Hog Troy-Bilt, Briggs & Stratton, Kohler, Kawasaki, Oregon & Yardman.
We offer local shipping by bus, courier and mail. Ask us for cost estimates.
We accept Cash, Debit, Visa, MasterCard and Interac E-Transfer.
Return Policy: Special ordered parts cannot be returned except original Massey Ferguson parts returned within 5 days (restocking fee applies). Stocked parts must be returned within 30 days. No returns on electrical parts. Belts are exchange only. Invoice must accompany all acceptable returns. 
AGCO Parts
With more than 160 years of innovation and experience, Massey Ferguson offers one of the most complete lines in the industry, and AGCO Parts offers the complete line of genuine AGCO Parts to support that 160 year tradition. AGCO parts are made specifically for AGCO brands. Keep your equipment running the way it was meant to. AGCO parts delivers dependability you can rely on with the productivity you've come to expect.
We carry a wide variety of AGCO Parts brand parts including lubricants, filters, batteries, bearings, engine belts, paint, pins & hose fittings.
We maintain an AGCO-recommended parts inventory. We now have more of the parts our customers need in stock when they need them than ever before. 
AGCO Parts that we do not have in stock can be special ordered and ship from warehouses in Ontario and the US.
AGCOpartsbooks.com
Customers can now look up Massey Ferguson parts online at AGCOpartsbooks.com
You can login as a guest (Click "View Books" underneath Guest User).
Lawn & Garden and Outdoor Power Equipment Parts
We stock a wide variety of parts for many lawn & garden and outdoor power equipment brands, including Cub Cadet, Husqvarna, Oregon, MTD, Briggs & Stratton, and Craftsman. Our parts selection includes filters, blades, belts, spindles, spark plugs, trimmer line, trimmer heads, brushcutter blades, tubes, tires, chains, bars, files, carburetor kits, batteries, and shear bolts.
We also carry mix oil, chain oil, fuel stabilizer and premixed fuel.
To allow us to serve you faster, please have your model number when calling or coming in for parts. Need help finding your model number? Our helpful Parts staff can let you know where to find it on your equipment. For equipment purchased from Proudfoot Motors, we are able to look up customers' models in our point-of-sale system.
In many cases, we are able to special order parts if we do not have them in stock.
Accessories & Safety Equipment
We have a wide range of Husqvarna accessories and safety equipment in stock, including hearing protection, helmets, safety glasses, boots, chaps, safety pants and work gloves.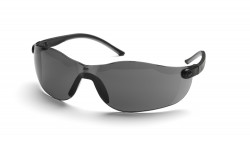 Toys & Merchandise
View our Massey Ferguson & Husqvarna toy selection and our Massey Ferguson licensed merchandise.
Owner's Manuals
If you have your Cub Cadet or Husqvarna model number, you can look up many owner's manuals online. In addition to operating, maintenance, basic troubleshooting and warranty information, the owner's manual may list common parts or there may be a separate illustrated parts list (IPL) available. Not all models have owner's manuals or IPLs online.
Cub Cadet Owner's Manuals Note: The model number required is the factory number. It can usually be found on the frame of your equipment or under the seat and is a combination of letters and numbers (Example: 13AIA1CQ596). Contact us if you need assistance in locating the factory number on your machine.
Husqvarna Owner's Manuals Note: You will need your model number or product number to look up the owner's manuals.